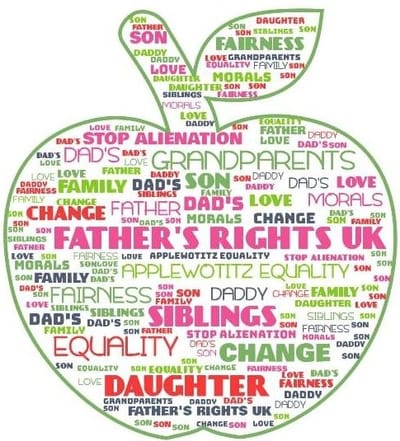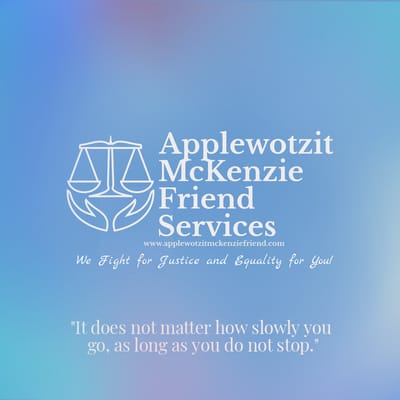 Our business is inbuilt on support and love and doing what we enjoy, helping as many people as possible, driving equality and fairness, self-reflection and improvement where and when required. When we say we help anyone, we mean anyone. We focus on those going through the England & Wales Family law system. Our priority is saving lives and rediscovering your inner strength and confidence, ensuring you are not only mentally strong enough to cope with this life-changing event.

We believe in #ChildrensRights to both parents after separation (when it is safe to do so). Generally, the indispensable man gets the short straw in these situations. The Applewotzit speaks from his own experience of failure and success. He has over eight years of family law experience dealing with his case as a Litigant in Person with outright victory, but as with all of these cases, a lot of pain, hurt and emotional torture. We know that everyone has their road to walk and journey to take to regain your confidence and learn to come to terms with seeing your children less than you were and in some cases not at all for some time. The Applewotzit and Team cannot takeaways the pain, and they cannot take you from the path you are on. But they can be by your side every step you take, and they can make important decisions together with you. You may not have all the answers, and they do not claim either. But a team of heads together is better than one. The Applewotzit will not only help you work your way through the family law system. He will also help you rediscover the confidence that you misplaced when your children (child) was alienated from your life. Right now, you may not feel like anyone will be able to take you out of your situation. The Applewitzit will show you find inner strength that you didn't think you had. You will get through this, and after you have, you will look back on this experience, and you will see how it has changed you. Some of these changes will be good, and some will be bad. The Applewotzit Team have all gotten through the same journey you are now. Each situation is different, but they all have several things in common.

To some, these things in common will be obvious. Parental Alienation and ex-partners are valid, but they also had the Applewotzit support them through the journeys they wanted to volunteer their time to help others going through what we have experienced. If you are vising this page, you will have either knowledge of Parental Alienation or you (or a friend) will be sharing their pain with you. You will probably be wondering what to do next, primarily due to the reality of little or no help or support available for Men in these situations. Parental Alienation is real! If you are or someone close to you are being alienated from your children (child), get in touch!.

The Applewotzit & Co. have all have a lived personal experience, all different yet the same. We have the knowledge and expertise to guide you through this difficult time. The Applewotzit would not change any of his past; without it, he would not have today's experience that gives him the unique ability to guide you through this Family Law maze making decisions fighting for your children (Child). We assess your case and, it is essential to note. We want to help those that wish to be supported. We firmly believe the first stage of moving forward reflects on our past and the errors in judgement we may have made either intentionally or unintentionally; we are all human. The Applewotzit does not judge anyone or any given situation.